Stocks Pop in Relief Rally
: Tom Essaye Quoted in Barron's
---
Stocks Pop in Relief Rally
Sevens Report Research's Tom Essaye told Barron's he believes the market is experiencing a form of a relief rally.
He noted a wave of key catalysts for stocks has passed without significant negative surprises. This included the consumer price index on Wednesday and data on producer prices and retail sales on Thursday.
"Specifically for today, the ECB signaling it's done with rate hikes combined with Goldilocks economic data to boost stocks and it's just been building throughout the day," Essaye says. "Essentially, it's a similar dynamic to what we saw in June and July. Where markets are optimistic on growth (so more confident of a no/soft landing) and we see the 'rest' of the market outperform vs. tech."
Also, click here to view the full Barron's article published on September 14th, 2023. However, to see Tom's full comments on the current market environment sign up here.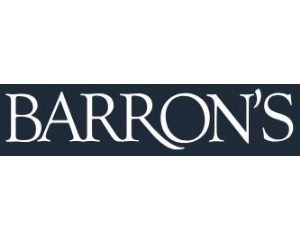 If you want research that comes with no long term commitment, yet provides independent, value added, plain English analysis of complex macro topics, then begin your Sevens Report subscription today by clicking here.
To strengthen your market knowledge take a free trial of The Sevens Report.
---
Join hundreds of advisors from huge brokerage firms like Morgan Stanley, Merrill Lynch, Wells Fargo Advisors, Raymond James, and more! To start your quarterly subscription and see how The Sevens Report can help you grow your business, click here.
https://sevensreport.com/wp-content/uploads/2018/11/Barron.jpg
250
300
Customer Service
https://sevensreport.com/wp-content/uploads/2019/02/sevens-report-research-logo.png
Customer Service
2023-09-18 10:26:56
2023-09-18 10:26:56
Stocks Pop in Relief Rally