Risk of Another U.S. Government Shutdown
Risk of Another U.S. Government Shutdown: Tom Essaye Quoted in Barron's
---
Stocks Fall to Start a Busy Economic Week
Sevens Report Research's Tom Essaye notes markets are digesting Friday night's news that Moody's cut its outlook on U.S. credit to negative, though it kept the rating itself. Markets may also react to rising tensions in the Middle East as the U.S. launches airstrikes in Syria.
"Beyond today, though, in addition to the economic catalysts this week, risk of another U.S. government shutdown is rising as there needs to be a short-term spending deal by Friday to avoid a shutdown," Esaye writes.
"So, any progress on that front today will help markets, while any negative headlines will likely provide a small headwind."
Also, click here to view the full Barron's article published on November 13th, 2023. However, to see the Sevens Report's full comments on the current market environment sign up here.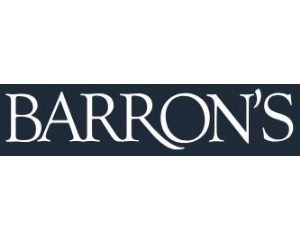 If you want research that comes with no long term commitment, yet provides independent, value added, plain English analysis of complex macro topics, then begin your Sevens Report subscription today by clicking here.
To strengthen your market knowledge take a free trial of The Sevens Report.
---
Join hundreds of advisors from huge brokerage firms like Morgan Stanley, Merrill Lynch, Wells Fargo Advisors, Raymond James, and more! To start your quarterly subscription and see how The Sevens Report can help you grow your business, click here.
https://sevensreport.com/wp-content/uploads/2018/11/Barron.jpg
250
300
Customer Service
https://sevensreport.com/wp-content/uploads/2019/02/sevens-report-research-logo.png
Customer Service
2023-11-16 10:26:43
2023-11-16 10:26:43
Risk of Another U.S. Government Shutdown