Bottom Line: Fischer & Debt Ceiling Not Market Positives
The two big news items Wednesday were the resignation of Fed Vice Chair Fischer, and the agreement on a three-month debt ceiling extension/government funding deal.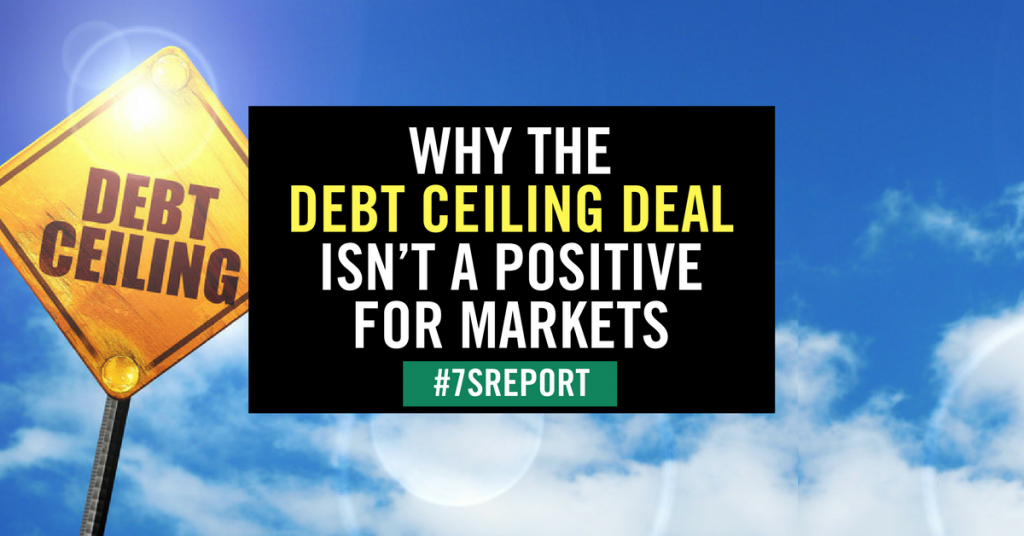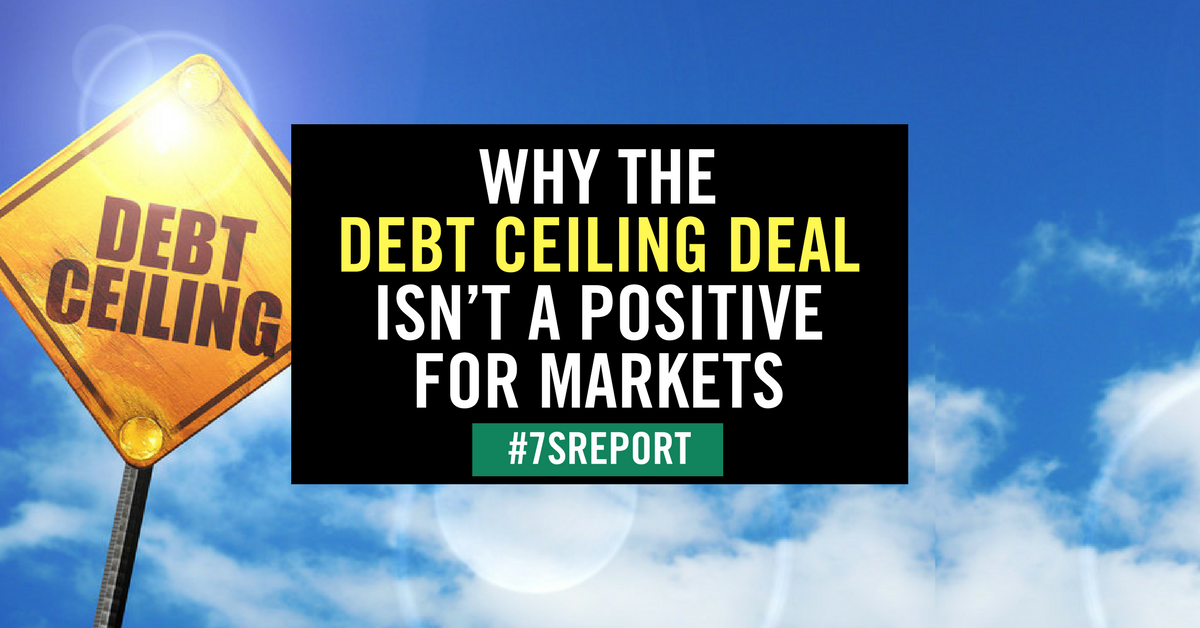 Starting with the former, Fischer's resignation makes the Fed very slightly more dovish (Fischer was a modest hawk) but really the future path of Fed interest rates depends a lot more on inflation data than it does Fed personnel.
From a market standpoint, the odds of a December rate hike appropriately declined slightly Tuesday. But again, Fischer's departure isn't a dovish gamechanger, and if inflation metrics move higher between now and December we'll still get a rate hike. From a stock standpoint, other than the temporary pop yesterday, I don't see this news as an influence.
Turning to Washington, as usual, politicians have kicked the can down the road. On a positive note, we won't see a debt ceiling drama or shutdown drama in late-September.
On a negative note, we likely will see an even more intense budget battle into the year-end. This will be all the more contentious because now tax cuts will be thrown into the mix, assuming Republicans have a concrete plan by then.
From a market standpoint, this is a very short-term positive in so much as it removes the possibility of a crisis over the next few weeks.
However, it sets up an even bigger potential negative into the end of the year. Bottom line, the debt ceiling/government funding agreement is not an incremental positive for markets, and we don't expect it to push stocks higher from here.
In sum, both of Wednesday's headlines had no real impact on our overarching macro view. We remain cautiously positive on stocks, but continue to believe that tax cuts and earnings hold the key to performance for the remainder of 2017.
Cut through the noise and understand what's truly driving markets, as this new political and economic reality evolves. Start your free two-week trial of The Sevens Report today.
https://sevensreport.com/wp-content/uploads/2017/09/debtceiling.png
628
1200
Tom Essaye
https://sevensreport.com/wp-content/uploads/2019/02/sevens-report-research-logo.png
Tom Essaye
2017-09-07 08:49:16
2017-09-07 08:49:16
Why the Debt Ceiling Deal Isn't a Positive for Markets, September 7, 2017