Rising Oil Prices Will Continue to Act as a Headwind: Tom Essaye Quoted in Barron's
---
Stocks Open Lower Amid Rising Tensions in the Middle East
"Looking into today's session, there will remain considerable focus on the conflict between Israel and Hamas amid Biden's visit to the region and if no progress is made towards a ceasefire, rising oil prices will continue to act as a headwind on risk assets," writes Sevens Report Research's Tom Essaye.
President Joe Biden arrived in Tel Aviv to meet with Israeli Prime Minister Benjamin Netanyahu. President Biden's trip to Israel followed the explosion of a hospital in Gaza.
Also, click here to view the full Barron's article published on October 18th, 2023. However, to see the Sevens Report's full comments on the current market environment sign up here.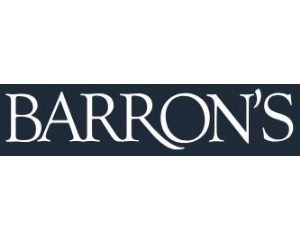 If you want research that comes with no long term commitment, yet provides independent, value added, plain English analysis of complex macro topics, then begin your Sevens Report subscription today by clicking here.
To strengthen your market knowledge take a free trial of The Sevens Report.
---
Join hundreds of advisors from huge brokerage firms like Morgan Stanley, Merrill Lynch, Wells Fargo Advisors, Raymond James, and more! To start your quarterly subscription and see how The Sevens Report can help you grow your business, click here.
https://sevensreport.com/wp-content/uploads/2018/11/Barron.jpg
250
300
Customer Service
https://sevensreport.com/wp-content/uploads/2019/02/sevens-report-research-logo.png
Customer Service
2023-10-19 14:19:53
2023-10-19 14:19:53
Rising Oil Prices Will Continue to Act as a Headwind