Wednesday was volatile as Trump's press conference induced a mid-day sell off, but stocks recovered after lunch to finish with moderate gains.  The S&P 500 rose 0.28%.
The markets are now experiencing "Trumponomics."  The Sevens Report, a daily macro-economic report for financial advisors, just released it's "Stock Market Update:  Investors Guide to Trumponomics."
Stock Market Update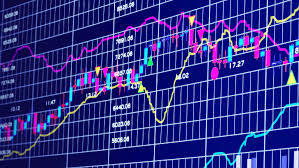 Stocks were basically flat throughout the morning yesterday in what was very quiet trading.  Trump really dominated the narrative all day yesterday as the Russian "dossier" story weighed on sentiment slightly pre-open on Wednesday, and that was made worse by the fact that there was no economic data or corporate news to distract from the Trump story.
So, stocks opened basically flat and chopped sideways ahead of the Trump press conference at 11 a.m..
As we said earlier this week, this event had the potential to move markets and, at least temporarily, it did not disappoint.
The press conference was full of figurative fireworks but the fact that there was absolutely no mention of fiscal stimulus or tax cuts hit stocks (as we cautioned it might in our preview on Wednesday). First, Trump's left field comment about reducing the cost of drug prices sent biotechs into mini free-fall, and that took healthcare lower which weighed on the whole market.  Then, after a brief rebound, stocks rolled over again after Trump failed to imply a timeline for tax cuts of fiscal stimulus.
But, the market is giving Trump and the Republicans the benefit of the doubt and his omissions weren't damming yesterday (yet).  So, stocks rebounded after lunch and rallied throughout the final two hours of trading to close basically at the higher of the day.  Oil, which accelerate higher during the afternoon, also helped stocks rally, as oil remains an important short term influence over stocks.
Stock Market Update: Trading Color
Trump dominated sector trading as well yesterday as this comments about "bidding" for drug prices hit biotech stocks (NBI dropped nearly 3%) and healthcare more broadly (XLV fell 1%).   XLV the only SPDR we track to finish negative yesterday.
But, it wasn't just the biotech comments as the quasi disappointing press conference did cause some defensive outperformance as utilities rose 1%. Besides energy (XLE), which was up on the oil rally, utilities were the best performing SPDR in the markets yesterday.
Continuing that cautious theme, cyclical sectors also rose (again every SPDR except healthcare was higher yesterday) but banks, tech and industrials were up just .5%., so clearly there was no real, cyclical outperformance.
So, Trump's comments (or lack thereof regarding tax cuts of stimulus) took some wind out of the cyclical led "Trump Trade" sails yesterday.
Bottom Line
Yesterday's price action after the press conference gave us some important insight into how we can expect stocks to trade over the next few weeks:
The fact that there was no mention of tax cuts, infrastructure spending or de-regulation by Trump weighed on stocks temporarily Wednesday, and bigger picture that lack of specifics does threatens to undermine the post Election rally.
But, while stocks are lower this morning mostly because of that disappointment, yesterday's press conference likely won't cause a material unwind of the "Trump Trade" because the market is still willing to give Trump/Republicans the benefit of the doubt on a lack of policy specifics.  So, this morning's dip aside, don't expect lack of policy clarity alone to cause a pullback near term (it'll take something additional like Chinese currency volatility, bad economic data, etc.).
But, beyond the short term (and I mean the next 2-4 weeks) the biggest risk to stocks is the gap between market expectations of tax cuts and pro-growth policies, and the potential political reality.  And, yesterday's press conference did nothing to reduce that risk.
As I said in the Trump Press Conference Preview, if the market does not get some evidence that corporate tax cuts are progressing and forthcoming by the middle of Q1, that will begin to weigh on stocks.
In the mean time, the benefit of the doubt remains with the bulls but the S&P 500 is still at a valuation ceiling at 18X forward earnings, and it's going to take evidence of looming pro-growth policies to help stocks punch materially through recent highs.
Thoughts on Healthcare
Trump's surprise comments on bidding for drug prices caught markets by surprise and hit healthcare and biotech stocks yesterday, but at this point that general rhetoric isn't enough to make me abandon my long position.
That may change once we get some actual policy specifics but for now that comments seemed more like populist rhetoric than anything actually concrete, and I imagine the complicated Obamacare repeal will likely dominate any healthcare related policy in the first half of 2017.  Put another way, they will have enough to worry about ensuring that coverage continues for Obamacare recipients, never mind changing national drug pricing structures to the detriment of biotech firms.
https://sevensreport.com/wp-content/uploads/2017/01/483208412-real-estate-tycoon-donald-trump-flashes-the-thumbs-up.jpg.CROP_.promo-xlarge2.jpg
842
1180
Tyler Richey
https://sevensreport.com/wp-content/uploads/2019/02/sevens-report-research-logo.png
Tyler Richey
2017-01-12 10:58:04
2017-01-12 10:58:04
Stock Market Update: Trumponomics