Import and Export Price Analysis, September 20, 2017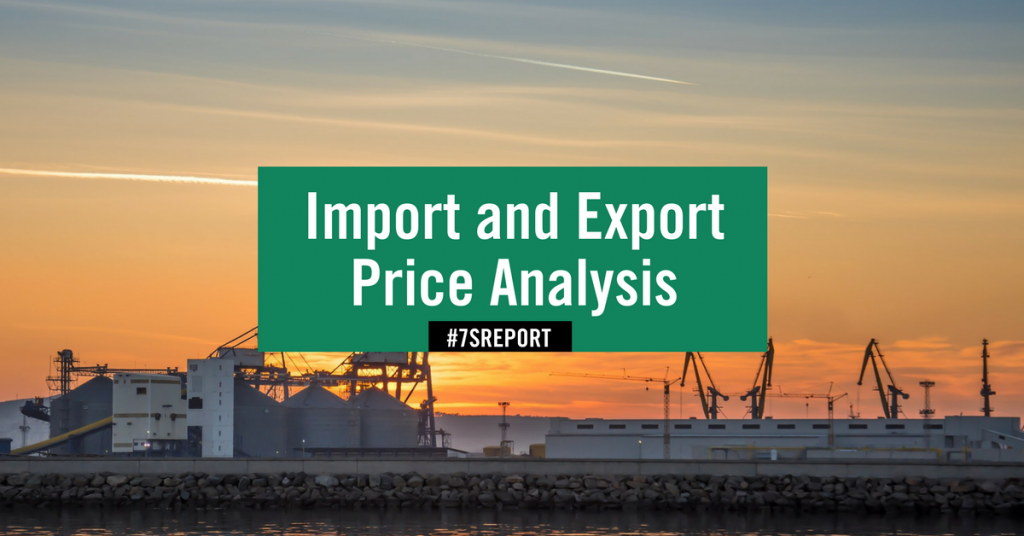 Join hundreds of advisors from huge brokerage firms like Morgan Stanley, Merrill Lynch, Wells Fargo Advisors, Raymond James and more… see if The Sevens Report is right for you with a free two-week trial.
Import and Export Prices
• Import Prices rose 0.6% vs. (E) 0.4% in August
• Export Prices rose 0.6% vs. (E) 0.2% in August
Takeaway
A normally overlooked price report, Import and Export Prices came out yesterday and the release is worth mentioning. The headlines showed a decent upside beat in both import and export prices, which underscored the uptick in inflation we saw last week in several overseas CPI reports including China, Britain and India.
The reason this is worth pointing out is the bond market. Over the last several weeks, firming inflation overseas has become a recurring theme that has started to influence global fixed income markets, including Treasuries, pushing yields higher despite the fact that US inflation still remains very low.
Bottom line, yesterday's Import and Export Prices report is showing the effects of both a weaker dollar, but also the fact that global inflation is beginning to edge higher.
From a macroeconomic standpoint that is encouraging for the reflation trade argument.
Time is money. Spend more time making money and less time researching markets every day. Subscribe to the 7sReport.com.
https://sevensreport.com/wp-content/uploads/2017/09/Sevens-Report-Designs-2.png
628
1200
Tom Essaye
https://sevensreport.com/wp-content/uploads/2019/02/sevens-report-research-logo.png
Tom Essaye
2017-09-20 09:36:07
2017-09-20 09:36:07
Import and Export Price Analysis, September 20, 2017