Geopolitical Update: Bearish Catalyst or Excuse?, April 12, 2017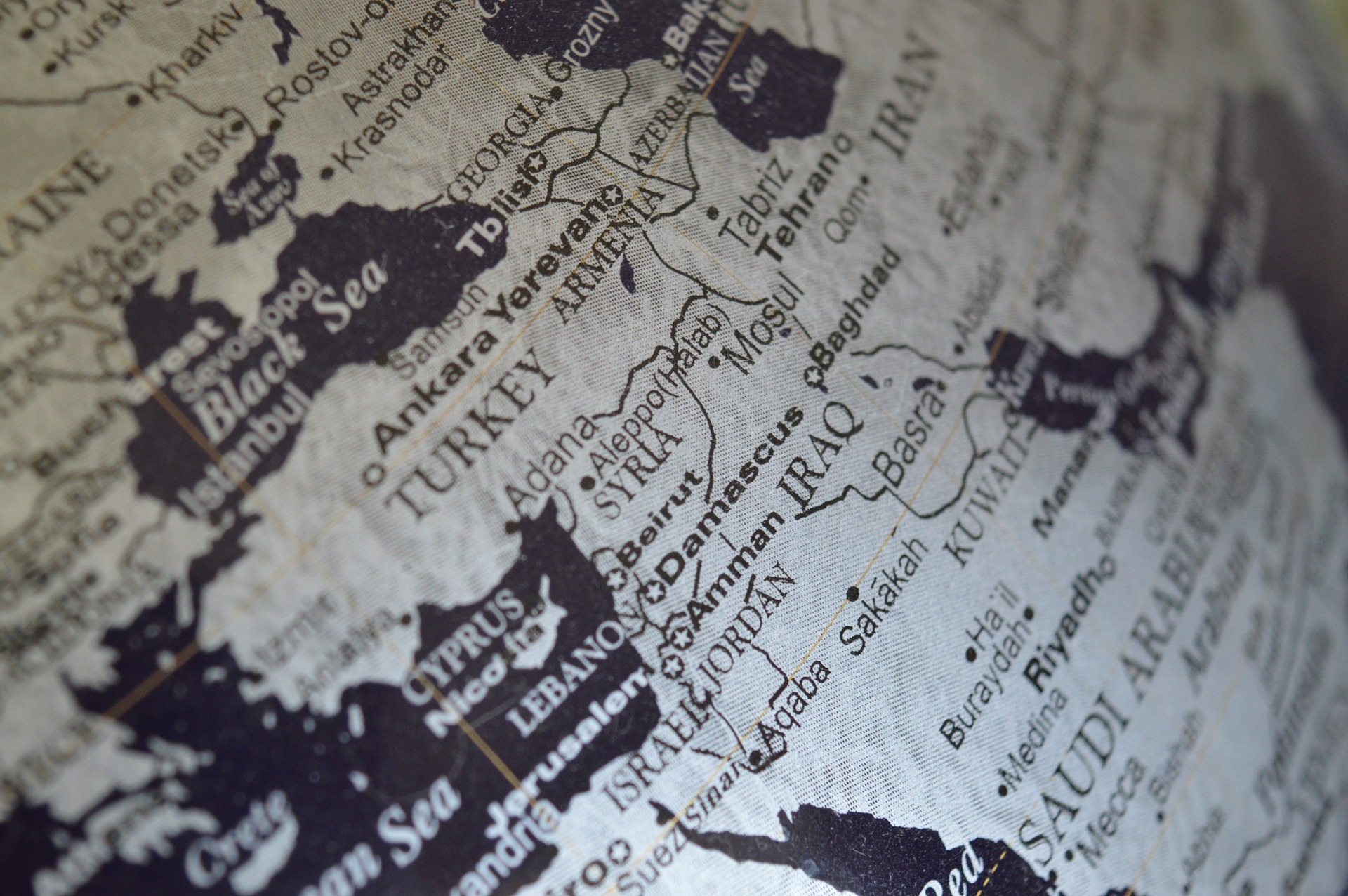 Geopolitical risk has reared its head over the past week, but while the potential military showdowns in Syria or North Korea are the focus of the media headlines, in reality these events aren't so much direct risks on stocks as they are a reminder of just how priced to perfection the stock market is right now.
Getting more specific, it's not that anything really got worse yesterday in Syria or North Korea (and if anything,Tillerson heading to Russia may help calm tensions). But rising geopolitical tensions are simply piling on right now along with growth and policy anxiety.
That said, there is always the possibility of more military action in Syria and/or North Korea, so I want to cover each situation briefly and review which sectors and assets are winners and losers during periods of heightened geopolitical stress (should we see one).
Syria: All about Russia. The Syrian situation is important from a geopolitical standpoint, because it indirectly pits the US against Russia. For context, Syria is in the middle of a horrific six-year civil war. The Syrian government and rebels have fought to a standstill for the last several years, thanks to Russia's arming of the Syrian government and (likely) the US' arming of the Syrian rebels. Given those proxies, sensationalists out there tout the possibility of the US and Russia getting involved in a military conflict due to their opposed positions.
That is the big fear; however, it is very, very unlikely that will happen. Syria simply isn't that important to either nation, and apart from the human tragedy (which is quickly approaching Biblical standards for those poor people) that situation is much more bluster than battle.
North Korea: All About China. While Syria gets the headlines, North Korea is considered the much bigger actual geopolitical risk. The reason is partly because its leader, Kim Jong-un, is viewed as mentally unstable, and because the country has low-grade nuclear weapons.
This week, the situation has escalated after President Trump sent a US naval carrier group to patrol the waters off the Korean peninsula, a not-so-subtle reminder that the US is watching. But what likely prevents this standoff from becoming something more serious is China.
China basically funds North Korea's economy, and it has long been believed that the only way to get North Korea to comply with international demands is through China.
From a geopolitical standpoint, it is very unlikely North Korea would launch a preemptive strike against the US, Japan or anyone else for fear of losing Chinese economic support. So again, while there are dangers, the likelihood of actual military conflict is low.
What It Means for Stocks
As we learned in 2016 with Brexit and Trump, just because something is viewed as being low probability doesn't mean it won't happen! With that in mind, there will be specific sector winners and losers if we see further elevated geopolitical tensions.
Sector Winners of Increased Tensions. Withheld for subscribers. Unlock with a free trial of the Sevens Report.
Sector Losers of Increased Geopolitical Risks. Withheld for subscribers. Unlock with a free trial of the Sevens Report.
Going forward, we don't think geopolitics will be a major influence over stocks (and don't think yesterday's sell-off was caused by geopolitics). But as we said Monday, even a small uptick in geopolitical risks with valuations stretched and markets this optimistic could exacerbate any earnings, economic or policy-related pullbacks in stocks.
Join hundreds of advisors from huge brokerage firms like Morgan Stanley, Merrill Lynch, Wells Fargo Advisors, Raymond James and more… see if the Sevens Report is right for you with a free trial.
https://sevensreport.com/wp-content/uploads/2017/04/syria-1034467_1920.jpg
1276
1920
Tom Essaye
https://sevensreport.com/wp-content/uploads/2019/02/sevens-report-research-logo.png
Tom Essaye
2017-04-12 08:19:17
2017-04-12 08:19:17
Geopolitical Update: Bearish Catalyst or Excuse?, April 12, 2017