A "Terrible" New York Empire State Manufacturing Release: Tyler Richey Quoted in MarketWatch on MSN
---
Oil prices finish lower as U.S. crude supplies mark a 2-week climb of more than 17 million barrels
WTI crude-oil futures had been trading lower ahead of the inventory data as investors digested a "terrible" New York Empire State Manufacturing release, said Tyler Richey, co-editor at Sevens Report Research.
The economic data "poured some cold water on soft economic landing hopes, while the ongoing conflict between Israel and Hamas has yet to have a meaningful impact on the global oil markets," he told MarketWatch.
"As such, the fear-bid in oil has been slowly but steadily unwinding over the last month," he said.
Also, click here to view the full article published by MSN on November 15th, 2023. However, to see the Sevens Report's full comments on the current market environment sign up here.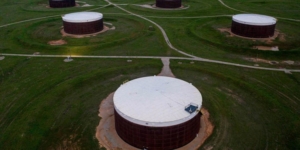 If you want research that comes with no long term commitment, yet provides independent, value added, plain English analysis of complex macro topics, then begin your Sevens Report subscription today by clicking here.
To strengthen your market knowledge take a free trial of The Sevens Report.
---
Join hundreds of advisors from huge brokerage firms like Morgan Stanley, Merrill Lynch, Wells Fargo Advisors, Raymond James, and more! To start your quarterly subscription and see how The Sevens Report can help you grow your business, click here.
https://sevensreport.com/wp-content/uploads/2019/10/MSN-logo_300x250.jpg
250
300
Customer Service
https://sevensreport.com/wp-content/uploads/2019/02/sevens-report-research-logo.png
Customer Service
2023-11-16 10:55:23
2023-11-16 10:55:23
New York Empire State Manufacturing Release Affect on Oil