The Sevens Report is everything you need to know about the markets in your inbox by 7am, in 7 minutes or less. Start your free two-week trial today and see what a difference the Sevens Report can make.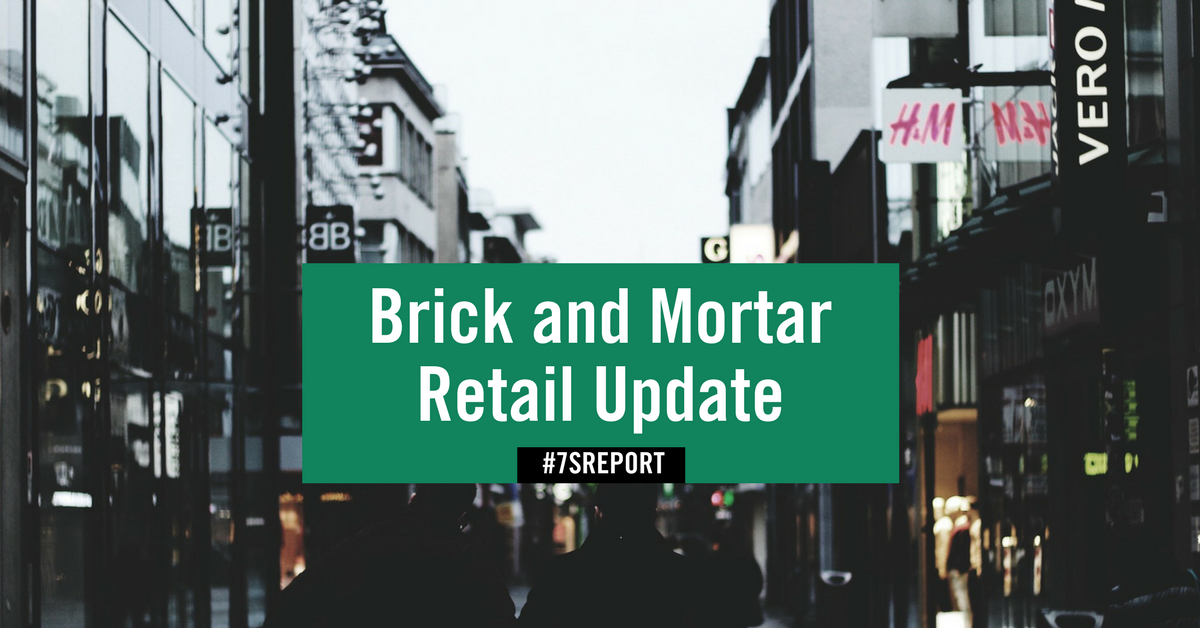 From a single-stock standpoint, retail was again a quasi-disaster thanks to earnings (the strong retail sales number is more positive for credit card companies like V, LC and AXP than it is the retailers). Now, you would think at some point this year expectations for retailer results would get so low and the outlook so pessimistic that we'd start to get post-earnings rallies in retail on "not-as-bad-as-feared" results. Unfortunately, that's just not happening.
Of the 10 biggest decliners in the S&P 500 Tuesday, six were retailers: Advance Auto Parts (AAP) (down more than 20%!), Coach (COH), Urban Outfitters (URBN), Bed Bath & Beyond (BBBY), Ulta (ULTA) and Foot Locker (FL). Even Home Depot (HD), which posted strong numbers and raised guidance, couldn't overcome the negativity. After an initial rally, HD fell 2.65%.
The contrarian in me is all over retail, as I've seldom seen a sector where there's more pervasive negativity. However, I also remind myself that whale oil was once a contrarian opportunity… and we saw how that turned out.
I'm being a bit silly, as brick-and-mortar retailers aren't whale oil, but the point is that these names simply aren't cheap enough, and the outlooks aren't negative enough—which is a scary thought from an industry standpoint. The contrarian in me will continue to watch the space, but for now, I see nothing to do.
Time is money. Spend more time making money and less time researching markets every day. Subscribe to the 7sReport.com.
https://sevensreport.com/wp-content/uploads/2017/08/Sevens-Report-Designs.png
628
1200
Tom Essaye
https://sevensreport.com/wp-content/uploads/2019/02/sevens-report-research-logo.png
Tom Essaye
2017-08-16 09:32:14
2017-08-16 09:32:14
Brick and Mortar Retail Update, August 16, 2017