Bonds and Currencies Report (BOE Surprise?)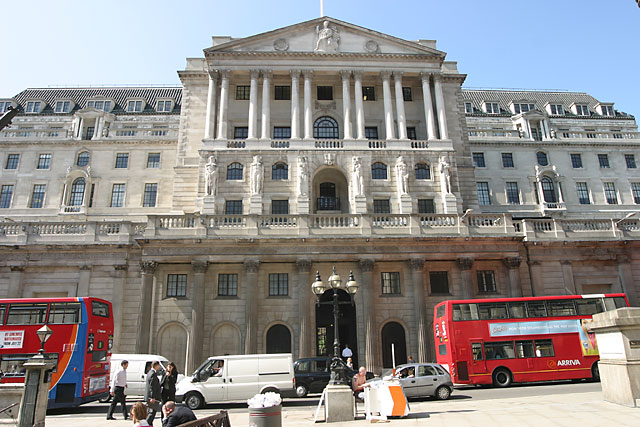 It was a generally quiet day in the currency and bond markets as the various cross currents (election, M&A, economic data, etc.) all largely cancelled each other out.  The Dollar Index closed little changed after spending most of the day modestly stronger.
The euro was modestly weak for most of trading Monday (down 0.30% at the low) thanks to a slightly soft October core HICP (their CPI). Year over year, core HICP rose just 0.7% vs. (E) 0.8%, and with inflation still sluggish the idea that the ECB will materially reduce its QE program remains an outlier. The risk to markets is that they underwhelm with their extension (i.e. taper and extend, as opposed to extending the current 80 billion monthly purchases).
It is just one indicator, and growth has appeared better in October, so it wasn't a materially dovish influence and the euro rallied yesterday afternoon to finish with mild losses. Going forward, The Sevens Report continues to expect the euro to chop largely sideways near 1.10 vs. the dollar until we have more color on the ECB's plans for its QE program.
Looking elsewhere in the currency markets it was quiet. The yen, Aussie and loonie were all little changed (the loonie held up well despite the plunge in oil, down just 0.20%).
It was equally quiet in bonds as Treasuries rallied small (the 10-year yield rose 1 basis point while the 30-year Treasury rose 0.33%). Part of that was buying following the soft EMU HICP (remember, deflation in Europe sends money into higher-yielding US Treasuries) and some of that rally was just general election angst given the October email surprise.
Going forward, the FOMC, BOE and jobs report are the next significant catalysts for the bond market, so I'd expect generally quiet trade into those events starting Wednesday.
Bottom line, if those events are hawkish and the 10-year yield moves up through 1.90% and towards 2% (remember the 10-year yield rose 11 basis points last week, so it could theoretically get close to 2%) that will be a headwind on stocks.
The Bank of England meeting is the most important Central Bank meeting this week.
Much of the media focus is on the Fed meeting this week, but actually the central bank meeting with the greatest potential market impact is the Bank of England meeting on Thursday.
The reason is well known. US Treasury yields continue to follow global yields (remember, Bund and GILT yields rose more than Treasury yields last week), and if BOE Governor Carney disappoints markets on Thursday we'll see GILT yields move higher, and that will drag Treasury yields higher and become a headwind on stocks.
The risk into Thursday's meeting is that Carney backs away from his promise for more stimulus this year because of the near-20%, post-Brexit collapse in the British pound, which is causing an uptick in inflation pressures across Britain.
Now, to be clear, he's not expected to dial back his support for more stimulus, but it is possible, and that's a risk to stocks as markets have priced in another move by the BOE (in December).
So, while the media likely won't cover it nearly as much as a likely anti-climatic Fed or jobs report, this BOE announcement actually has the biggest potential to surprise markets this week. Stay tuned.
https://sevensreport.com/wp-content/uploads/2016/11/bank-of-england_5306747_lrg.jpg
427
640
Tyler Richey
https://sevensreport.com/wp-content/uploads/2019/02/sevens-report-research-logo.png
Tyler Richey
2016-11-01 14:51:17
2016-11-01 14:51:17
Bonds and Currencies Report (BOE Surprise?)