Earnings are not providing the proverbial 'ray of sunshine': Tom Essaye Quoted in Forbes
---
S&P 500 Dips To 5-Month Low As Earnings Season Highlights Struggles Of 'Magnificent 7' Tech Stocks To Keep Rally Afloat
Major stock indexes slipped to their lowest levels since May this week. This is as the largest technology companies struggle to hold up the broader market's gains. An issue on full display amidst the ongoing third-quarter earnings season.
"Earnings are not providing the proverbial 'ray of sunshine' they did in Q1 or Q2," Sevens Report analyst Tom Essaye wrote to clients Thursday. This earnings season "has not been good" and "hints at a potentially slowing economy," Essaye noted.
Also, click here to view the full Forbes article published on October 26th, 2023. However, to see the Sevens Report's full comments on the current market environment sign up here.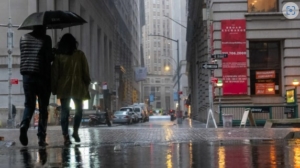 If you want research that comes with no long term commitment, yet provides independent, value added, plain English analysis of complex macro topics, then begin your Sevens Report subscription today by clicking here.
To strengthen your market knowledge take a free trial of The Sevens Report.
---
Join hundreds of advisors from huge brokerage firms like Morgan Stanley, Merrill Lynch, Wells Fargo Advisors, Raymond James, and more! To start your quarterly subscription and see how The Sevens Report can help you grow your business, click here.
https://sevensreport.com/wp-content/uploads/2020/06/Forbes-Logo_300x250.jpg
250
300
Customer Service
https://sevensreport.com/wp-content/uploads/2019/02/sevens-report-research-logo.png
Customer Service
2023-10-30 14:18:50
2023-10-30 14:18:50
Earnings are not providing the proverbial 'ray of sunshine'